To keep global warming below 1.5 degrees C, major action is needed to transform our transportation system.
Transport — including road, rail, sea and air travel — accounts for 15% of global GHG emissions. After industry, this sector is the world's fastest growing source of carbon dioxide (CO2) in the atmosphere.
Rather than rely on an ever-expanding array of fossil-fuel-powered transport, we need to shift to zero-carbon cars, trucks, ships and planes; improve the availability of clean, modern and affordable public transportation; and implement measures to reduce unnecessary trips and wasted fuel. 
In this system, the largest source of emissions by far is road transport. Here, replacing high-carbon, fossil fuel-powered cars with zero-carbon electric options is an important change that can help us reach our climate goals.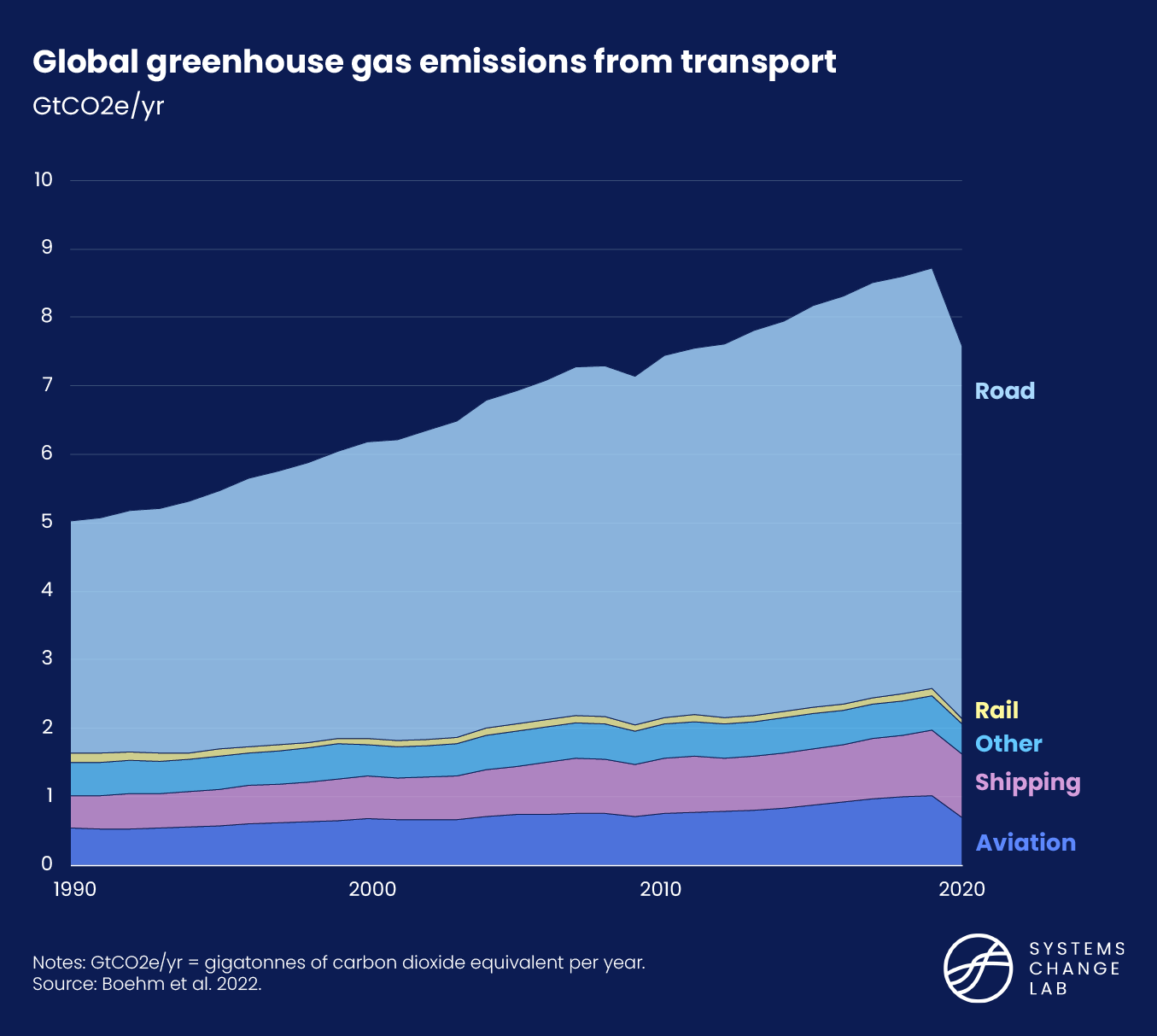 This must be combined with actions that curtail the need to travel by bringing services and opportunities closer to the people who need them.
Where this isn't possible, we can work to incentivize a shift to lower-carbon modes of transport, such as buses, trains, walking and cycling.
Shipping and aviation are also growing sources of emissions. Advanced fuels and other solutions for decarbonizing these sectors are still in their infancy and will need a huge scale-up in terms of investment and policy.